ENOUGH GLOBAL
2021-11-12
@
18:00
–
2021-11-13
@
00:00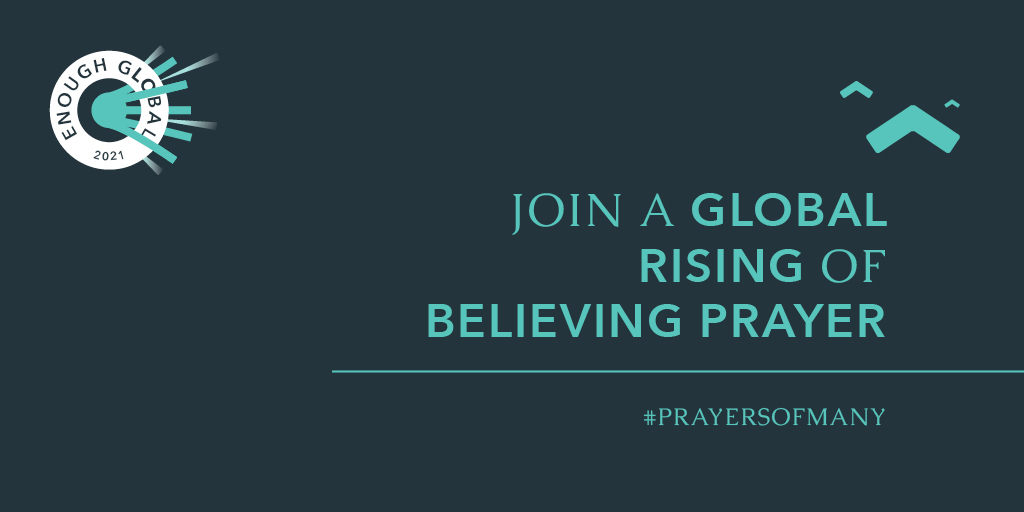 You are invited to be a part of a worldwide corporate prayer event
Every year we run a prayer event called ENOUGH GLOBAL.
We bring together churches and individuals from around the world to cry out together that we have had ENOUGH of the brokenness in our world, and to recognise that God is ENOUGH to bring restoration. It is a hugely exciting and spiritually powerful expression of the prayers of many.
We will be using Psalm 13 to guide us through the evening as we eat and fellowship together, have time for Thanksgiving, and then lift up our voices in prayer for our Church, our Broken World and for Pioneering situations. It will be highly interactive with videos and slides to introduce each section. For those joining in at home, everything will be on the event video. For churches, we will be providing resources that make it easy for you to run the event as an in-person prayer meeting.